ABOUT US
Evoking wonder, sharing a sense of beauty, grandeur or majesty–these are the things that set great projects apart from forgettable ones. Every Edgeworks project is designed to communicate a sense of passion, whether it's for history, science, travel, music, food, or anything else.
We believe that introducing audiences to a concept they are unfamiliar with is, itself, a form of innovation. When it's enriched with realism and accuracy and portrayed by people passionate about the topic, popular entertainment can be educational and engaging as well as financially successful and fun.
Communicating that passion keeps our team motivated, our projects focused, and our fans entertained.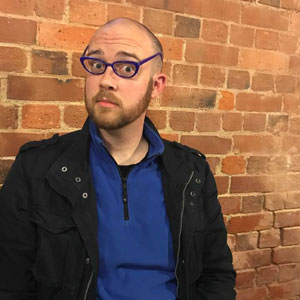 Alexander Winn
Founder & Lead Developer
Alexander Winn likes to make stuff. Whether it's a movie or a video game or a website or a podcast or a novel or an app, he really just can't help himself but be working. Starting with The Codex in 2005, a smash-hit HALO 2 machinima webseries that got over 90 million hits, Alexander has developed over 40 independent projects in his spare time. And now, with the success of TerraGenesis and the rise of Edgeworks Entertainment, he gets to share his crazy ideas with you fine people!
He can often be found on the weekends aimlessly wandering over to his office, before being gently but firmly guided back toward the television and being reminded to relax by his loving wife, Lacey. When he finally chills out and stops working Alexander enjoys Marvel movies, strategy games, alternative history novels, movie trailer music, movie food, scuba diving, and exploring New Zealand.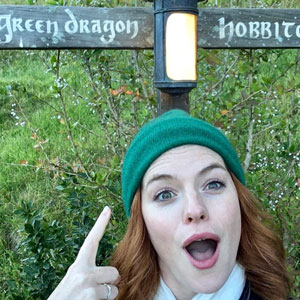 Lacey Hannan
Operations Director
This Lacey Hannan lady is SUPER RAD! And, mostly, fearless. Though terrified of drowning, she is SCUBA certified; and while she has serious musical stage fright she's got some chops on that trumpet of hers. Plus, Lacey's from the theatre world and her love of acting often makes it so that even if she isn't feeling all that brave, you won't likely know.
In all things, she relies pretty heavily on her Dexterity and Charisma modifiers. But if you're going to settle in with her for a long conversation over wine you better bring your Intelligence or Wisdom modifiers to the table, because as curious as she is, she wants to know all the things you've got stored in that there brain of yours. And this lady suffers no fools. Unless you're a bard, and then she see's right through you and loves all of your ridiculous antics for the front they really are.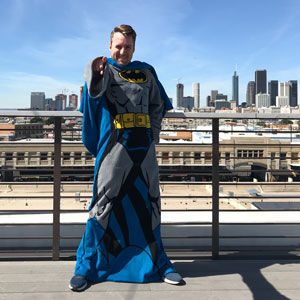 He was born on earth day so there's that. When he is not dominating at code he loves to do nothing, just sit back drink some diet Dr. Pepper and do nothing. When he is not doing nothing he enjoys playing mystery horror games and reading Brandon Sanderson books. Sometimes he does active activities such as snowboarding. If you are going to send him anything, send him boxes of mambas.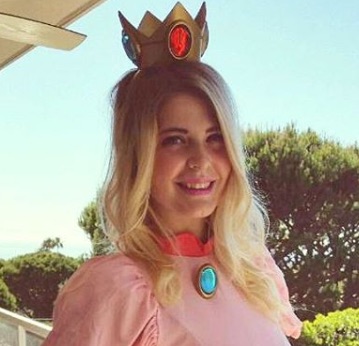 Heather
Marketing Manager
Born at a very young age; self-made thousandaire. Recommended by 4 out of 5 people that recommend things. Covered in cat hair. Probably the best sleeper in the world; meme enthusiast. Left arm was severed off at age 4 but it's okay, they reattached it. Sparkling water addiction. Can recite pi up to the 27th digit for no applicable reason. Loves Korean Psychological Thrillers and documentaries; had a pet kangaroo. Owns five copies of Skyrim but will never complete a major questline (commitment issues). Generally has three Nintendo handheld consoles in her purse. Has written a thesis on why Kojima's P.T. revolutionizes the horror game genre. Too rad to be sad.
Former child. Extremely competitive especially at Mario Kart. Likes to go on long dog walks on the beach. Not a psychic but likes physics. Terraforms when alone at home. Kicked out of school for being too cool and landed a cool job at Edgeworks. Favorite books include Harry Potter and a Series of Unfortunate Events. However, does not like to be in a Series of Unfortunate Events. Likes classic rock but only Nirvana. Likes to drop mics. Daniel out.